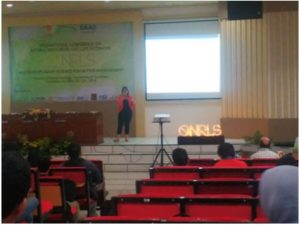 The 1st International Conference on Natural Resources and Life Sciences – NRLS 2016 was organized by Faculty of Biotechnology, University of Surabaya. This year, the theme set for this conference is "Multidisciplinary Science for Better Achievement".The conference held at Auditorium PF Building, 6th floor, University of Surabaya, Surabaya on October, 20th-22nd, 2016. In this event, PT. Indolab Utama hosted an exhibit booth and presentation on drug development topic.
We would like to introduce the latest technology in drug discovery with Promega's advanced technology –NanoLuc. The presentation was titled "Intracellular Target Engagement Measurement Using NanoBRET". Discovery and development of new chemical and biological entities for combating a variety of existing and emerging life-threatening diseases. Dynamic interactions between proteins comprisea key mechanism for temporal control of cellular functionand thus hold promise for development of novel drugtherapies. It remains technically challenging, however, toquantitatively characterize these interactions within thebiologically relevant context of living cells. Although, bioluminescenceresonance energy transfer (BRET) has oftenbeen used for this purpose, its general applicability has beenhindered by limited sensitivity and dynamic range.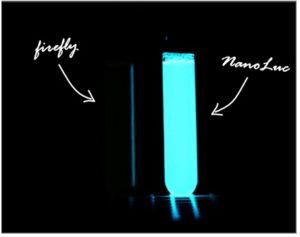 We haveaddressed this by combining an extremely bright luciferase(Nanoluc) with a means for tagging intracellular proteins with a long-wavelength fluorophore (HaloTag). The small size (19kDa), high emission intensity, and relatively narrow spectrum (460 nm peak intensity) make Nanoluc luciferase well suited as anenergy donor. By selecting an efficient red-emitting fluorophore (635 nm peak intensity) for attachment onto the HaloTag, anoverall spectral separation exceeding 175 nm was achieved. This combination of greater light intensity with improved spectralresolution results in substantially increased detection sensitivity and dynamic range over current BRET technologies.
Trackbacks and pingbacks
No trackback or pingback available for this article.
Receive Promotion Update
Be the first to know