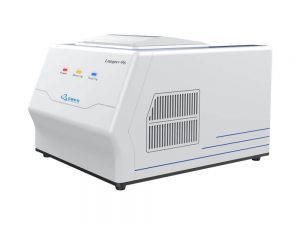 Lepgen-96 realtime pcr system 
Real Time PCR Machine with 96-well capacity
Features:  
AKL 20304120550.
Optical detection wavelength 300-800 nm.
4 channel detection.
Run up to 4 target genes in the same well.
Pre-calibrated dyes: FAM, SYBR GREEN, HEX, JOE, VIC, TET, ROX, TEXAS RED, CY5.
Compatible both with low and standard 0.2 ml tubes.
Heating and cooling rate: 5C/s.
Thermal accuracy and uniformity <0.5°C.
Temperature range 4°C – 99°C.
application: genotyping by qualitative, absolute quantitative, standard solution curve, relative quantitative and endpoint method.
*Term & Condition
Chat for more information
Receive Promotion Update
Be the first to know